Check out our Chapter home page by clicking HERE
---
Welcome to the Atlanta Galaxies Chapter of the Ford Galaxie Club of America! We would like to invite you to attend and join this chapter if you are within driving distance. Our chapter area covers the area of Atlanta Georgia and surrounding areas.
E-mail us for more information @
atlantagalaxies@yahoo.com

Click HERE for on-line application to join today!
---
---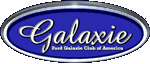 Go to the
Ford Galaxie Club of America